RATRUN: ENDLESS-RUNNING SMARTPHONE ADVENTURE.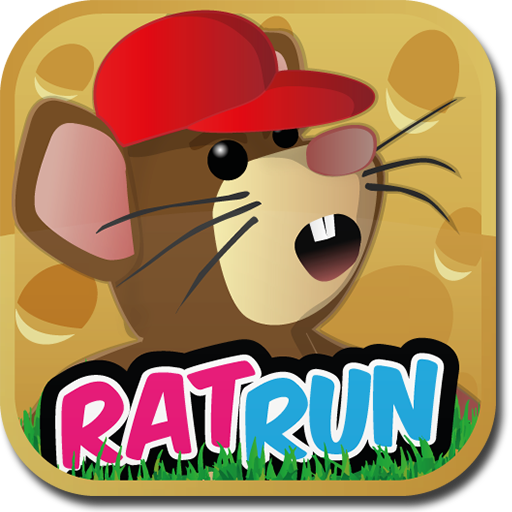 ★ Endless fun – all worlds are endless generated while playing
★ Two hand multitouch control – designed for Smartphone
★ Explore 3 beautiful and colorful worlds in unique style
★ Move completely free, full way up & down
★ Solve over 100 tricky missions on your way through the journey
★ Unlock and upgrade many unique items
★ Collect different achievements and trophies
★ Pure gaming – no internet connection or Facebook log-in required
★ No in-app-purchases, no ads.

RatRun is an endless-runner Smartphone game, developed fully with HTML5 canvas. You control the little rat called Randy and run through three beautiful worlds to solve over 100 missions. You can also collect a bunch of "over all" achievements with claiming increments or hunt for special medals and trophies in every world. Lovely graphics and gorgeous animations combined with a lot of features and possibilities will guarantee a lot of fun and amusing gameplay for weeks. The game is available in at least 2 languages (English and German), more Languages will be added in the future.

The Storyline is very simple and easy to understand. The friends of our main character "Randy" got kidnapped by a bad snake and its allegiance. You help Randy rescue his friends by completing missions and unlock new worlds by fighting against evil bosses. Your journey starts at the forest and goes through sewerage to find its (short-term) end at the evil snake's castle. While running through the worlds Randy collect cheese – the games currency – with which you can buy many new helpful items for your journey. There is a well balanced shop system with cool permanent items and upgrades as well as onetime items to help though single missions.
We decided to assemble a never seen graphical environment with lots of details and build up three unique worlds with creepy creatures and enemies within. The controls gives you the opportunity either to jump over objects and barricades or use the "full way up and down" control to avoid a collision.